4-H Member Information
2023 General Rules for all 4-H Events
2023 New Jersey Animal Health Recommendations
2023 4-H & Agricultural Fair Newsletter to Participants
Independent Project Application
Please Note:
The Hunterdon County 4-H & Agricultural Fair will be following the recommendation of the NJ Department of Agriculture. **A mammalians including goat, sheep, horse, cattle, alpaca, swine and llama which will be exhibited at the Hunterdon County 4-H & Agricultural Fair must be vaccinated for rabies. The vaccination must be recorded on your CVI by the veterinarian. Any livestock who is not vaccinated will not be allowed on grounds.
4-H Member Information
4-H Fun Night Information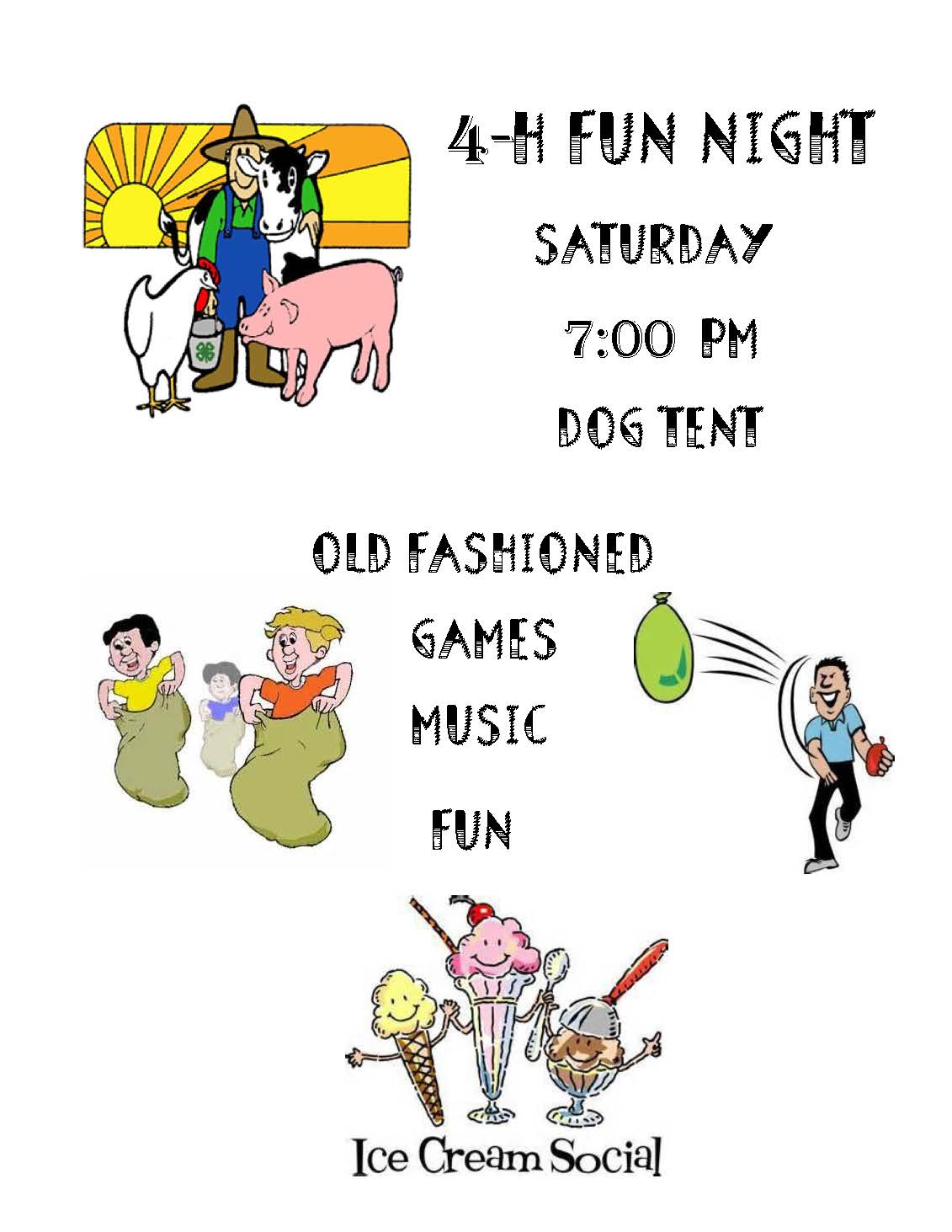 4-H Member T-Shirt and Sweatshirts for Sale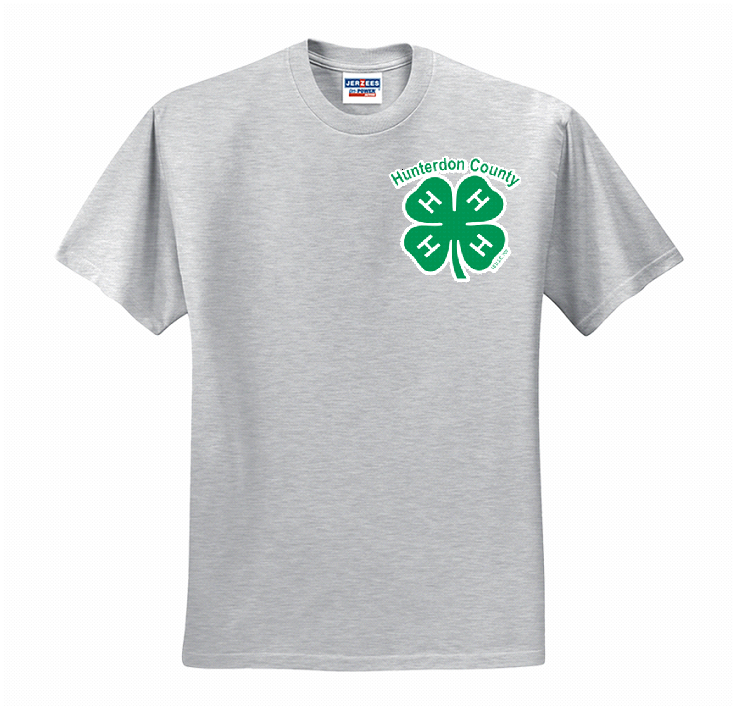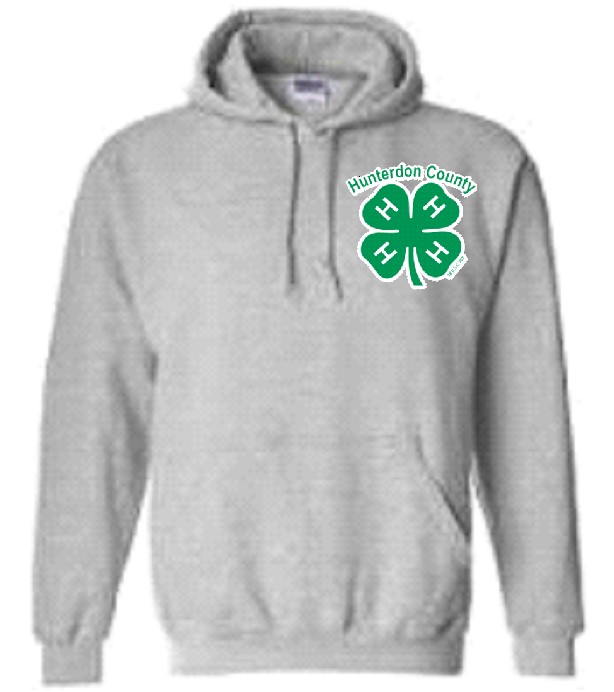 Shirts can be purchased at the 4-H office and they will also be for sale at the 4-H Fair Office. T-shirts - $15; and Sweatshirts - $25.00
New Fair T-Shirt Each 4-H member is entitled to a free fair t-shirt compliments of the Grandview Grange 124 and Hunterdon County 4-H Fair Committee. Members will be notified when the t-shirts are ready for pick up.
Additional t-shirts can be purchased
Youth sizes $12.00 each
Adult sizes $15.00 each
Amusment Rides
We are always in need of 4-H parents and 4-H members over 18 to sell ride tickets. If you are interested in helping sell ride tickets please register on the following link:
2023 Hunterdon Fair Ride Ticket Sale Sign Up
Time Slots Available to Sell Tickets for Amusement Rides:
Wednesday 12:00 -2:00 P.M 2:00-4:00 P.M. 5:00-7:00P.M. 7:00-9:30 P.M
Thursday 12:00-2:00 P.M 2:00–4:00 P.M. 5:00–7:00 P.M. 7:00–9:30 P.M.
Friday 12:00-2:00 P.M. 2:00–4:00 P.M. 5:00–7:00 P.M. 7:00–9:30 P.M.
Saturday 12:00-2:00 P.M. 2:00–4:00 P.M. 5:00–7:00 P.M. 7:00–9:30 P.M.
Sunday 12:00-2:00 P.M. 2:00–4:00 P.M. 4:00–6:00 P.M.
Animal Health Forms
All livestock shown at the fair will need to have a vet inspection. Prior to your vet's arrival; you can fill out the Animal Health Certificate below. Animal Health Certificates may only be used for animals native to New Jersey attending New Jersey fairs/shows. It should be signed by both the veterinarian and the animal owner. Sheep and goats must be identified by one of the USDA recommended methods (ear tag or registry tattoo) in order to comply with the nation-wide effort to stop the spread of Scrapie's and other diseases. An AHC can be issued by an accredited veterinarian 30 days prior to or at the fair/show and requires a vet to check animals as they are unloading at the fairgrounds.
2023 Animal Health Recommendations
Poultry Rabbit & Cavy Health Form
2023 Herdsperson Information
Overnight participants must be contained in a family units (two families per club) (household members only, adults need to be 21 years of age) for each night of the Hunterdon County 4-H & Agricultural Fair (Tuesday, August 22nd - Sunday, August 27th ). If there are two clubs sharing a barn, there will be allowed 2 families, one family per each end of the barn/tent. Overnight Agreement along with Permission forms are due no later than Monday, August 1st. All adults 18 and over staying at the fair must complete comprehensive background check, Megan's Law check, and Protection of Minors Training, please contact Harry Brochinsky hb479@njaes.rutgers.edu by July 15th, to allow ample time for the checks.
Herdsperson Duties for Overnight and Daytime
Daytime Herdsperson Agreement Form
Overnight Herdsperson Agreement

Adult Overnight ID and Agreement Form
NJ 4-H Adult Release Agreement Form
Hunterdon County Protection of Minors Policy
Permission and Agreement Forms
Youth Permission form is to be filled out by all 4-H members who will partake in any fair activities including set up, fair week and after fair clean up. Dates on the form include August 5th to August 31st. Please send your permission form to Rutgers Cooperative Extension, 4-H Department, PO Box 2900, Flemington, NJ 08822. Permission forms are due no later than Monday, August 1st.
Fairground Clean-up Information
Fairground clean up days are as follows:
Saturday, August 5th, 12th, and 19th starting at 9:00 AM to 2:00 PM
Club Work times
Clubs who have specific work details can get them done anytime after a scheduled fairgroud clean-up.
Saturday, August 5th, 12th and 19th: 2:00 PM to 5:00 PM

Sunday, August 6th and 20th: 9:00 AM to 5:00 PM
Information Regarding Livestock Pen and Showring Set-up in barns and tents
Attention all clubs utilizing the barns/tents. Clubs will be able to set-up livestock barns and show rings inside tents beginning Friday, August 18th and must be completed by Tuesday, August 22nd. Please do not schedule set-up of livestock pens or show rings inside tents prior to August 18th. If you have any questions please contact Harry Brochinsky at (908)788-1341.
Summary Sheet